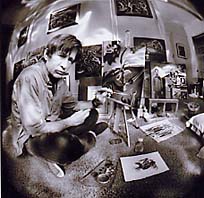 John Wotipka
Born 1953 at Grand Junction, Colorado, the American artist John Wotipka began his experience of drawing and painting in childhood and his fantasy art developed seriously in his early teens. He never had formal art training. Inspiration for his work comes from the Surrealists, Dadaists and Fantastic Artists. Exhibitions have included one-man and group shows in Colorado and California; print magazines such as the cover of Heavy Metal, Internet presence; and recent winning of juried shows. He currently resides in California.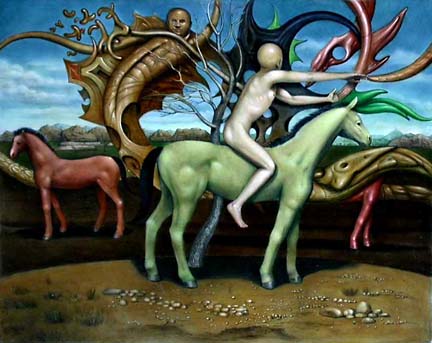 Extending Oneself, Oil, 16" x 20"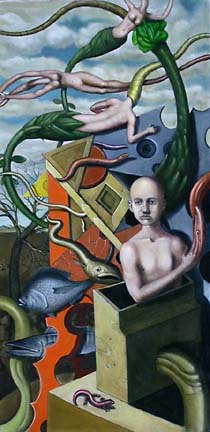 Odd Liaisons, Oil, 24" x 12"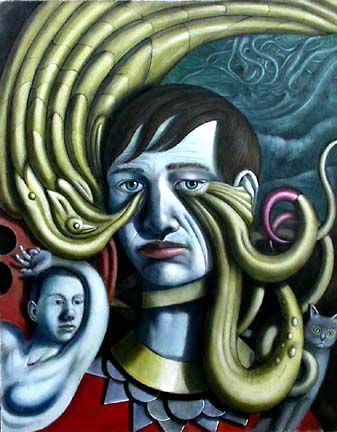 Untitled, Oil, 14" x 11"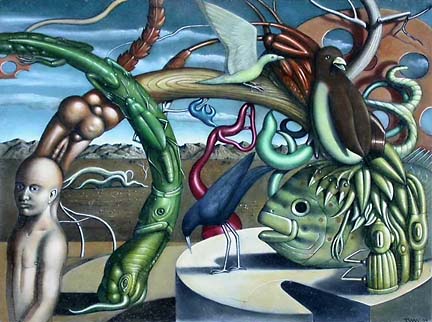 Staring Fish and Accompaniment, Oil, 16" x 20"