Gallery Artists Page * Gallery Profile * Artist Info * e-mail
Jeramy Turner
In Jeramy Turner's own words, her paintings are "allegories for power relationships, for the state of the modern world, for a deepened understanding of history. And they stem from a political, rather than personal, vantage point."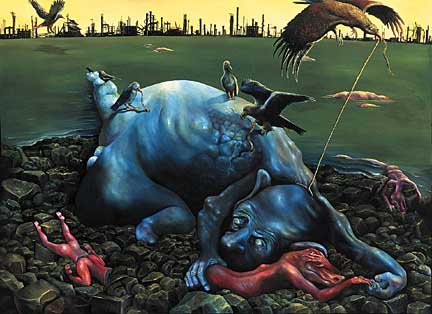 The Morning After, oil on canvas, 65" x 80"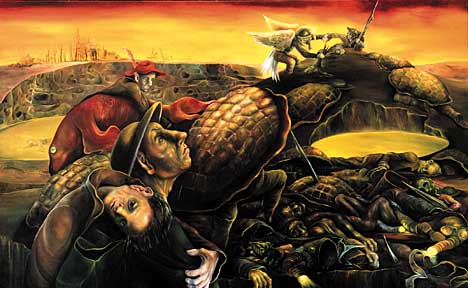 The Birth of Modernity, oil on canvas, 52" x 84"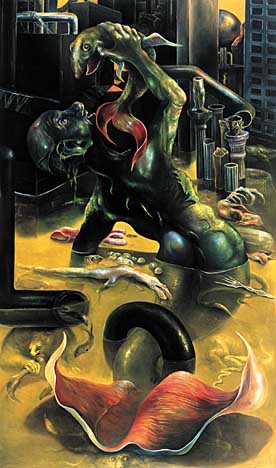 The Fittest, oil on canvas, 95" x 46"
Gallery Artists Page * Gallery Profile * Artist Info * e-mail