Gallery Artists Page * Gallery History * Artist Info * e-mail

Jeremy Eagle
Sculptor
The sculptor Jeremy Eagle currently lives and works in both Manhattan and Berlin, Germany. His work has been described as three dimensional political cartoon. Borrowing from Surrealist and Dada tradition, he combines handmade and found objects, often bringing together incongruous items to deliver his messages. In addition to Limner his work has been exhibited at the Frumkin Gallery and George Adams Gallery in NYC.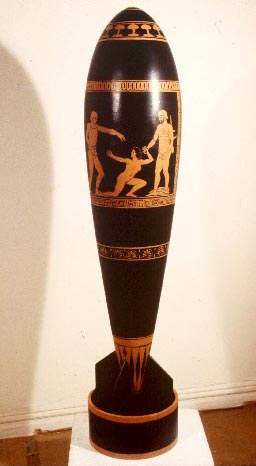 Greek Bomb, 12" x 53" x12"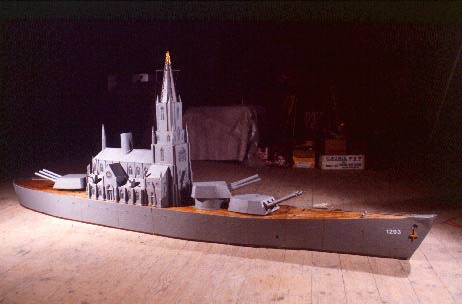 Battleship, 192" x 56" x 28"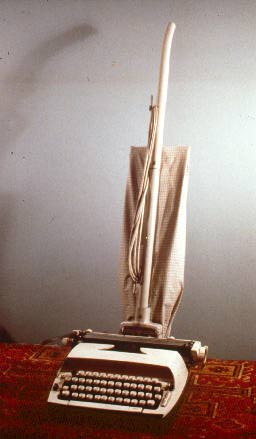 The Editor, or Censor, 50" x 16" x 13"
Gallery Artists Page * Gallery History * Artist Info * e-mail