Current Issue Highlights More Readings DA Home About Direct Art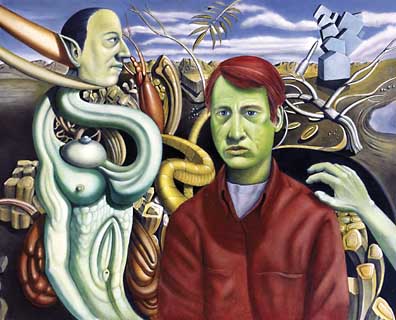 Portrait with Apparition Oil 16" x 20"

The Absurd Realm of John Wotipka

(quotes by the artist)

I admire the absurd—the paradoxical element that reveals the ambivalent, manic-depressive nature of life.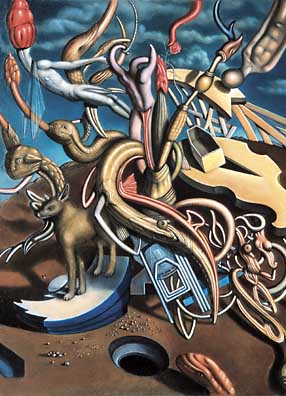 Emerging Unnatural Oil 18" x 14"
My imagery is a reflection of my thought process.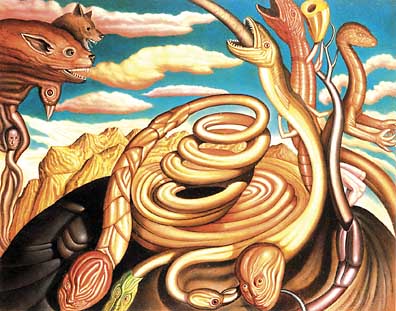 Coil Oil 16" x 20"
Through painting I arbitrarily capture and record the flow of mental images.
Absurd Realm Oil 22" x 34"
My ideas come from hard conscious reality, (tenuous relationships, overcrowding, involuntary interdependence, life in flux, loss of self) where contradictions exist that can be integrated with irrational thoughts, the dream-state, the subconscious.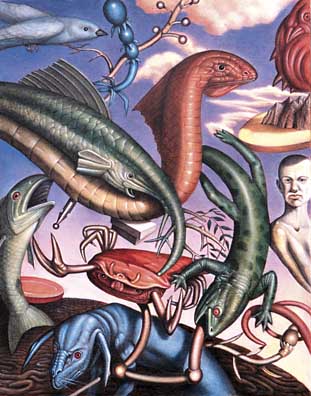 Morph-amalgam Oil 14" x 11"
---
Current Issue Highlights More Readings DA Home About Direct Art