Current Issue Highlights
More Readings
DA Home
About Direct Art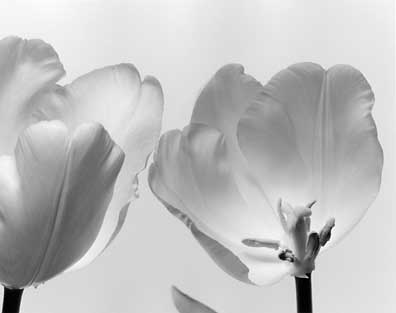 Tulip II Gelatin silver print 16" x 20" INTAE KIM A Sense Of Peace

Intae Kim is a 56 year old landscape photographer. Well known in his native Korea, he immigrated to the United States in 1980. He studied photography at Seorabul Art College in Seoul, Korea. He likes the United States for its vastness and the diversity of it's terrain. Of Korea Kim says, "It is a very beautiful place—However, there is only so much beauty a small piece of land can hold." Following are quotes excerpted from a recent interview.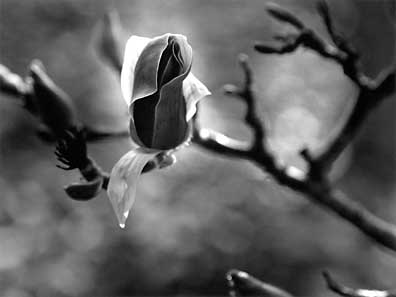 Magnolia I Gelatin silver print 16" x 20"
I want to show the world the peace and serenity I have found in nature. I want the viewer to feel a sense of peace. Through my work, I show the hidden secrets of nature to the world and fulfill my own desire to find utopia through it. Creating a split duality of my soul, my soul and that of nature become one.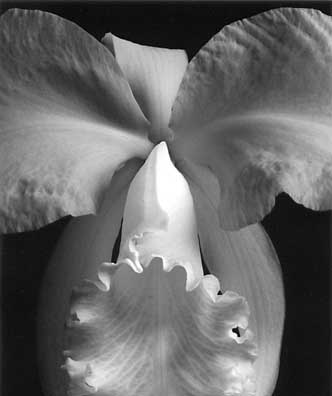 Orchid II Gelatin silver print 16" x 20"

Once I was sitting down on a tree stump. I noticed the pile of dead leaves between my legs move. A venomous black snake had crawled out. It was jet black and looked notorious. I was terrified for my life, being many miles from help. I had stayed motionless for a long time before the snake went away on it's own. Another time I recall being stranded in the wilderness because of water levels. In the morning streams were easily crossed, but at night the water levels rose neck high, making it impassable. Weather too can be crucial in making a good picture.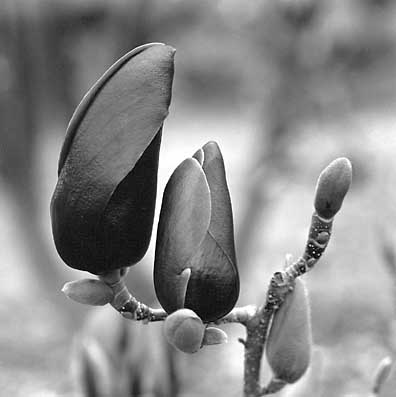 Magnolia II Gelatin silver print 16" x 20"

As a child I made frequent journeys into the fields and mountains, bringing plants home so that I could observe them carefully in their growth. This keen interest in the life around me became an integral part of my mental habits.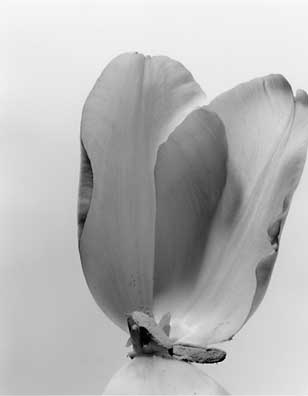 Tulip I Gelatin silver print 20" x 16"

It is important to be patient, waiting in one position for a picture. I take on a pioneer mentality when I go out searching, traveling alone. Subjects come to me as I walk in the wilderness. The more I walk the better pictures I can take.

I live for photography. Even in my dreams I dream about photography.

Intae Kim youngkalvin@hotmail.com
---
Current Issue Highlights More Readings DA Home About Direct Art